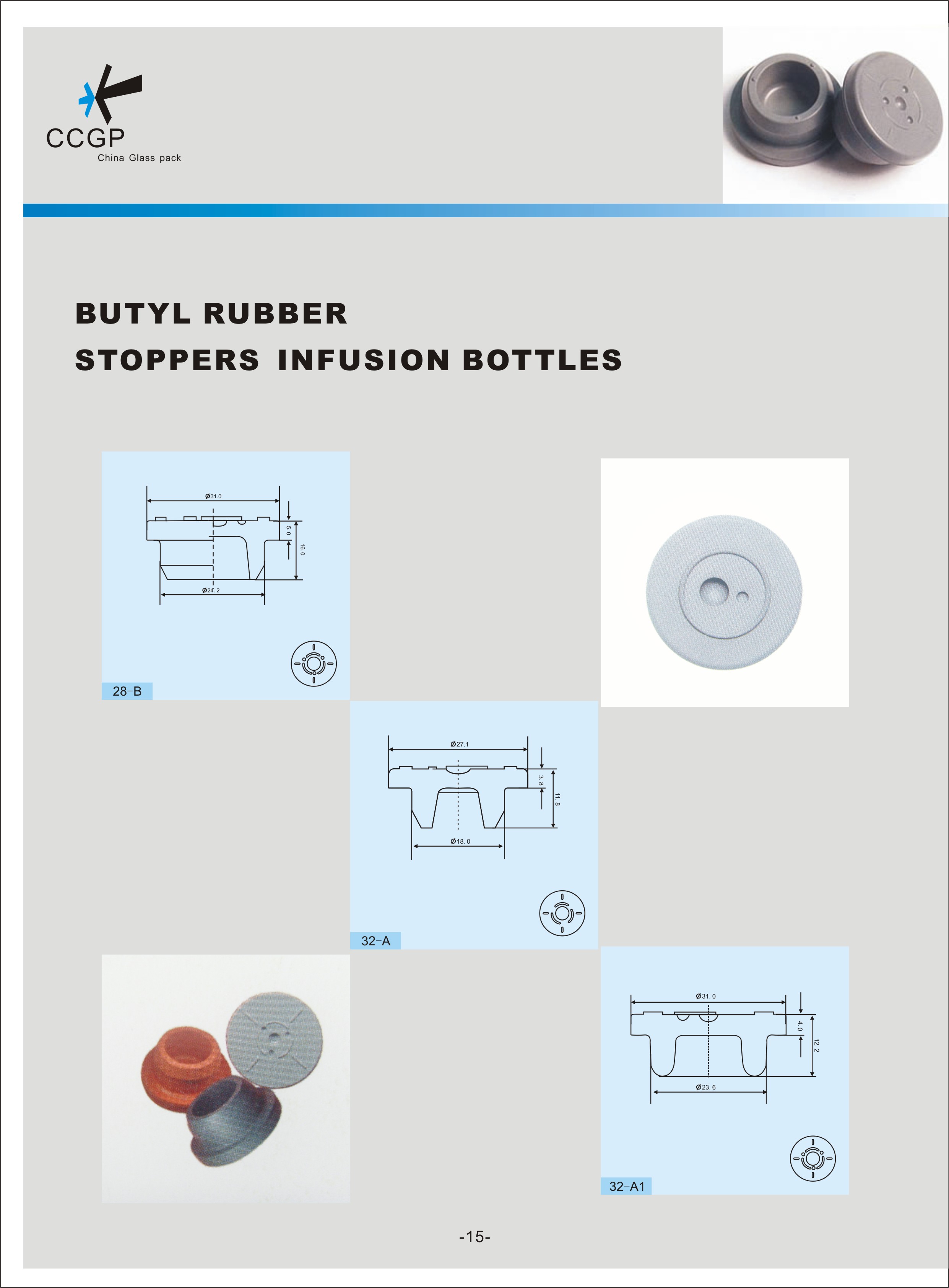 Product Description:
Detailed Product Description
closure
1.material: Butyl Rubber
2.can be typed of three categories
3.also including butyl rubber stopper
4.color:gray


Introduction
The Butyl Rubber Products can be typed of three categories, including butyl rubber stopper, syringe plunger for injectable cylinder and PP stopper.
The butyl rubber stopper production house was designed and built in accordance with GMP, and the product quality surpassed the standard in the inspection of the national medical packing testing center of SFDA. It applies to the supplement packing for injection powder, infusion or other preparations.
The syringe plunger also called disposable and sterilized plunger for injection cylinder, which shall compact with disposable and sterilized injection cylinder, performing the function of preventing from liquid leaking between the plunger and the wall of the injection cylinder.
The product cover 1ml to 100ml according to the specification of the syringe. While the PP stopper is mainly used for the airproofing and educing of soft infusion packing.
Furthermore, we also can produce according to customers requirement.
Pre:Amber Glass Bottles Next:Amber Glass Bottle